PATH custom
Design your own custom PATH bottle. Simply follow the steps, add your artwork and get creative! It's easy. It's fun. And best of all it's one-of-a-kind!
learn more
single-use
plastic sucks.
Which is why we created
a solution. Drink it, refill it,
repeat. We like to say, it's
refillable, and offers a path
for any one of us to act.
#refillit
help save
the planet.
Aluminum offers 100%
endless recyclability, a
closed-loop system which
means a bottle makes
another bottle within 60
days of it being recycled.
aluminum construction
Unlike most other aluminum bottles, your PATH bottle is designed to be refilled and reused. Brimming with unique features above and beyond industry standards, PATH feels good in hand and even better on the conscience.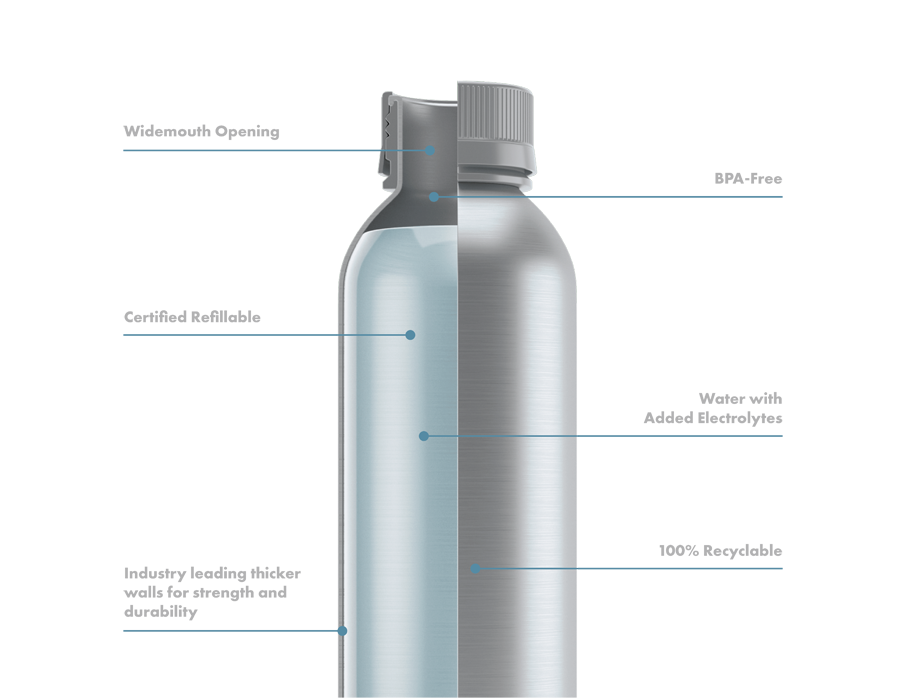 #refillit