1 MILLION
plastic bottles were saved from our oceans so far with the franchises that offered their members our aluminum bottled waters on-premise.
By taking the pledge and stocking your franchise with our exclusive OTFxPATH bottled waters, you will take a key role with our drive to becoming a more sustainable company and help eliminate single-use plastic bottles.
The Orangetheory Fitness X PATH bottles are available to purchase in Orangetheory Supply Central.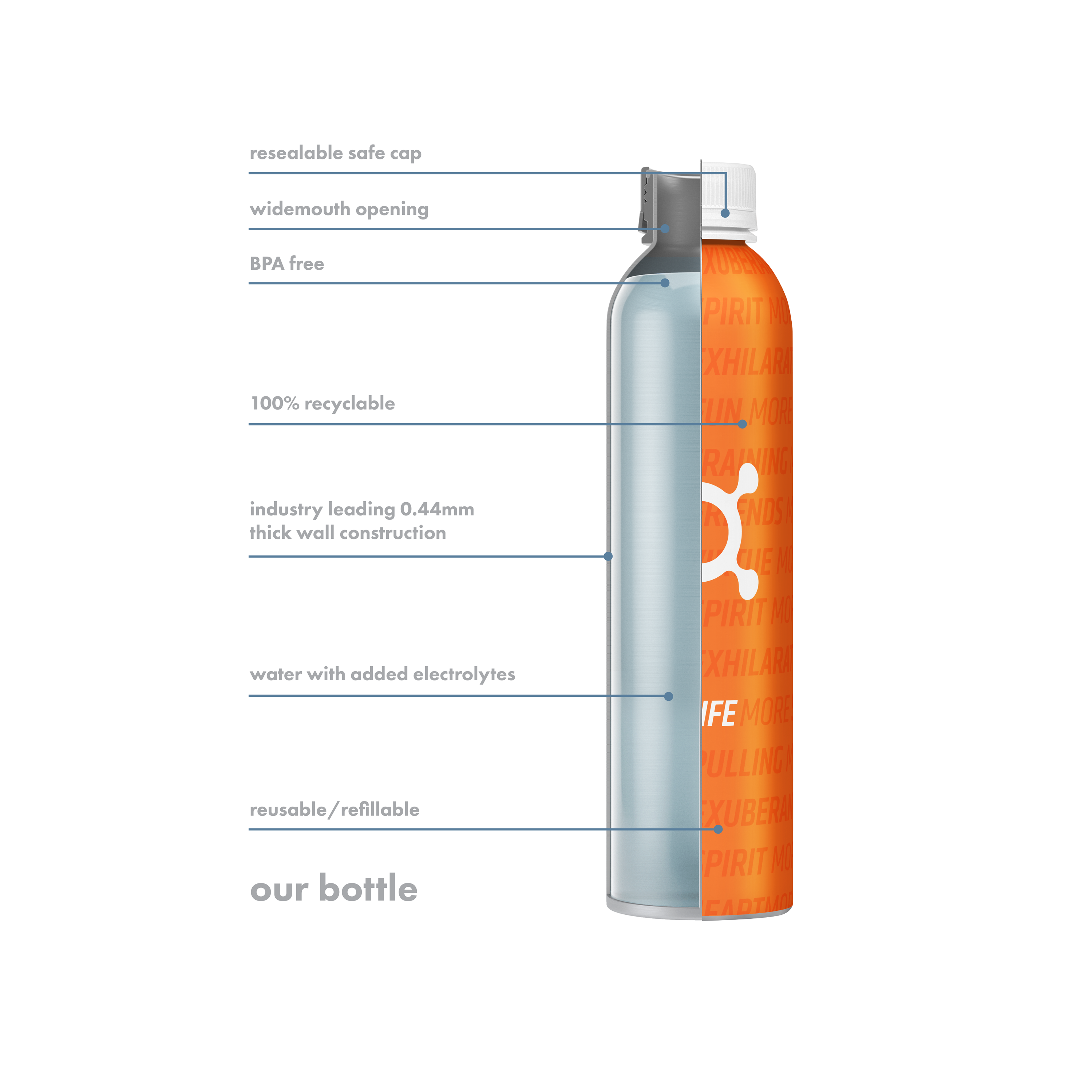 about PATH
We are on a mission to make the future sustainable as the go-to bottled water brand that helps everyone break the addiction to single-use plastic bottled water plaguing our planet. As the first refillable and 100% recyclable bottled water in a sturdy and light weight aluminum bottle that is infinitely refillable and affordable. Our Still is filled with ultra-purified water that goes through a 7-step reverse osmosis process and enhanced with electrolytes for a perfect pH balance and refreshing taste.
After just 3 refills, our bottle becomes carbon neutral. After 4 refills, our bottle becomes carbon positive. We're growing this revolution everyday, as global consumer demands skyrocket for sustainable and reusable choices in bottled water packaging.
To learn more check us out at: drinkpath.com #refillit