the problem: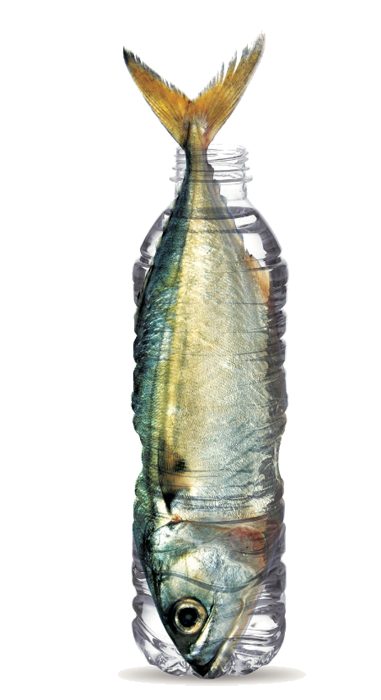 Experts say by
2050 there will
be more plastic
in our oceans
than fish.
the solution: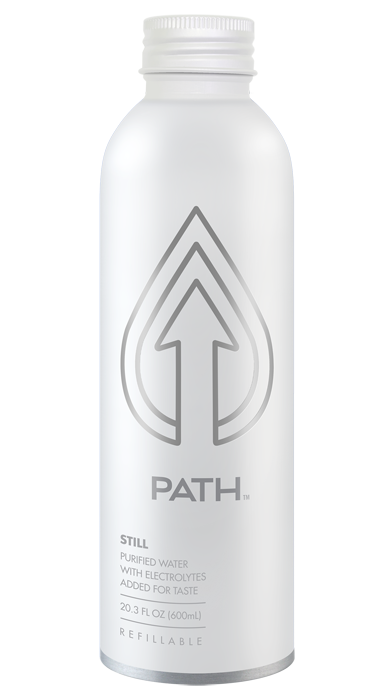 We say by
2050 there will
be more plastic in our oceans than fish.
We're on a mission to make the future sustainable as the go-to bottled water that helps everyone break the addiction to single-use plastic bottled water. We're growing this revolution everyday, as global consumer demands skyrocket for sustainable and reusable choices in bottled water packaging.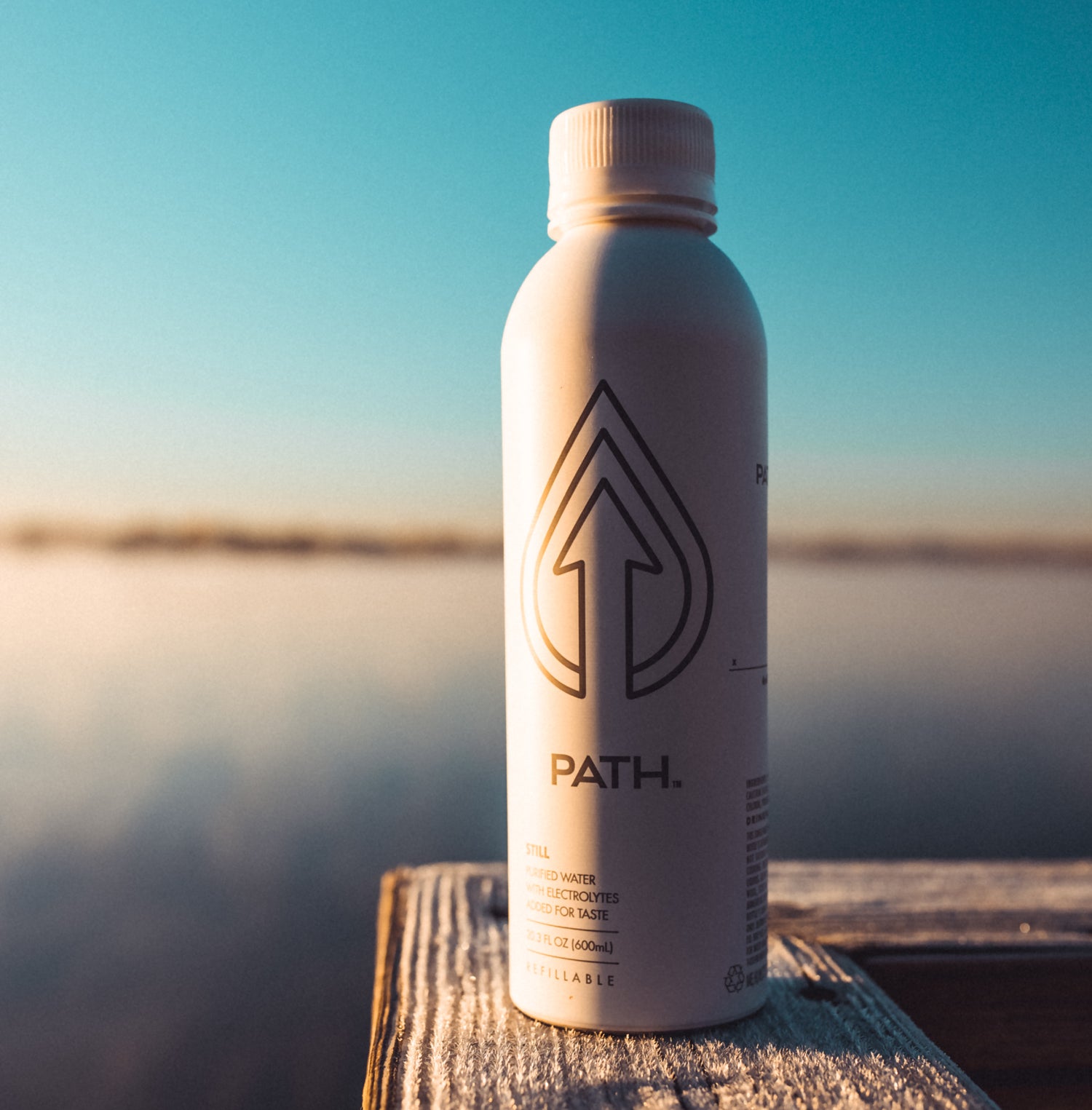 SEAL Awards | 2019, 2020
PATH was the only bottled water company honored for the SEAL award in 2019 and 2020 globally. The Seal Award is given to 50 of the most sustainable companies in the world, which have the most impactful and innovative environmental initiatives.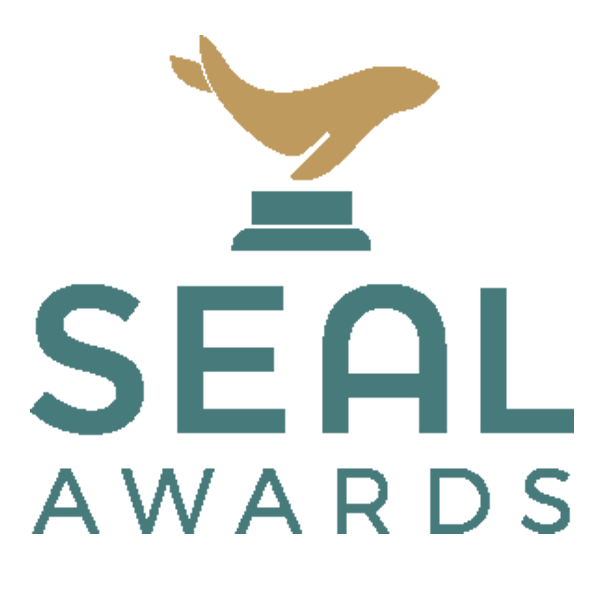 Inc. 5000 Regionals | 2021
Inc. 5000 Regionals: California 2021. PATH is #7 on the list as one of the Top 250 Fastest Growing Private Companies in California.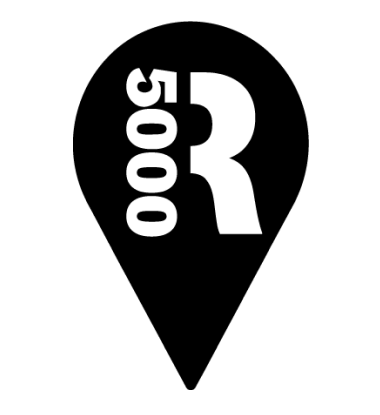 Inc. 5000 | 2021
Inc. 5000 2021. PATH is the #2 Fastest Growing Food and Beverage and #48 on the list of Inc.'s Fastest Growing Companies in America!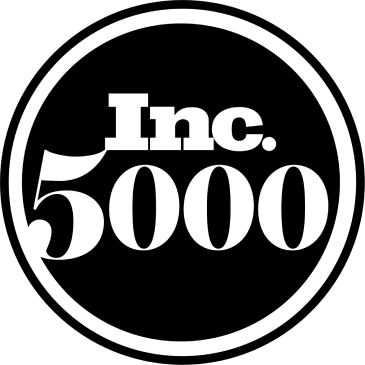 Real Leaders Impact Award | 2021
PATH was named one of the Real Leaders Impact Awards: Most Impactful Companies in January 2021.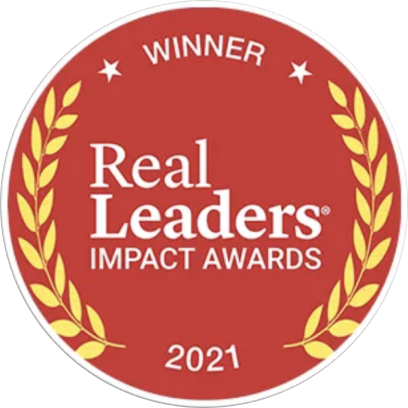 World Changing Ideas Awards | 2021
PATH recieved an honorable mention in the 2021 World Changing Ideas Awards. The broadest ideas, be they new government policies, new business models, or entire new consumer categories. Anything that has the potential to effect true systems change or solve wicked problems.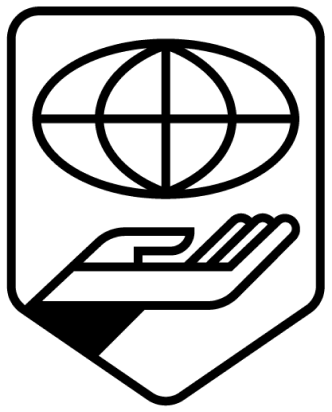 BevNET's Best of 2020 Awards | 2020
Each year, BevNET's annual "Best Of" Awards are presented to honor the companies, brands, individuals, products, ideas and trends that are shaping the beverage landscape as we know it today. PATH was named a finalist in the Rising Star category in 2020.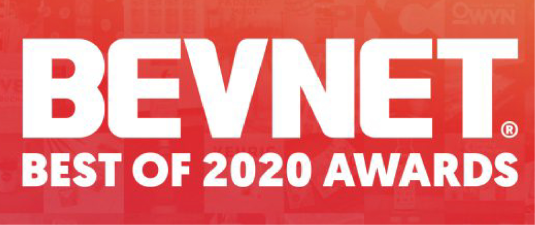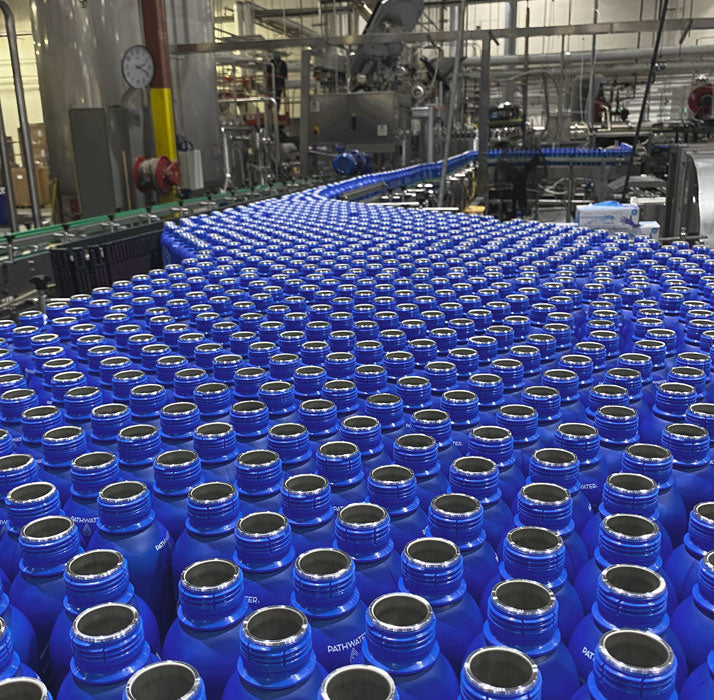 made in the USA
PATH is proud to be manufactured 100% in the U.S., sourcing and producing from resources from our own backyard. Yet, as the mission extends into other regions of the world PATH is poised to operate as a local throughout its regions to reduce the carbon footprint.
The Evolution of Our Bottle

January 2015
1st bottle prototype

April 2015
2nd bottle prototype

August 2015
Retail launch starting with 7-Eleven

March 2017
First redesign & rebrand

June 2017
Change to plastic safe cap & launch in over 10,000+ locations

Sepetember 2019
Redesign phase 1

March 2020
Launched in 2nd quarter

Q1 2022
Fully aluminum bottles
coming soon!

2014
Christmas
The big idea was born: three friends decided to help the environment and created a business focused on reducing single-use plastic water bottle usage.

2015
Finance
Raised money from friends and family who believed in the cause thanks to solid business plan and roadmap.

2016
Refill It
Under the Refill It name and made in the USA, the first reusable, recyclable aluminum water bottle was designed and produced.
Refill It bottles sold door-to-door by founders resulting in 223 7-Eleven store placements in No. California.
Founders partnered with The Trinity Brand Group for rebranding.

2017
PATHWATER
Refill It water bottles rebranded as Pathwater; Refill It, Inc. remains company name.
Palo Alto Unified School District placed PATH in 22 schools; the Hayward Unified School District soon followed.
PATH participated in its first trade show: National School Nutrition Show in Atlanta, GA.
7-Elevens across the Bay Area dedicated entire coolers to PATHWATER.

2018
Expansion
Refill It, Inc. raised seven figures during an F&F round
Partnered with Haralambos Beverage Company to expand distribution
Fortune 500 company Salesforce co-branded with PATHWATER, deals with Yellowstone National Park and Adidas soon followed
Made its first grocery chain placement with Safeway
Partnered with beverage broker Acosta for a national rollout
First social media campaign launched "Follow For A Bottle" and generated 40K Instagram followers
Food Network Celebrity Chef Guy Fieri, Super Bowl Champion Vernon Davis, and Actress Tamera Mowry become investors
Entered the luxury market with Oliver Peoples eyewear partnership
Fortune 100 company Intuit banned single use plastic water bottles and switched to PATHWATER
Available in 400+ K-12 school districts reaching 1.5 million students

2019
Collaboration
National hydration station program launched encouraging reuse and refill
Created a Student Ambassador Program & Partnered with "New Hope" to become first ever water bottle sponsor at Expo West
NYU welcomed Path and placed bottles in all campus vending machines
Launched 'Fish in a Bottle' campaign for Earth Day capturing major consumer and celebrity attention
San Francisco International Airport (SFO) banned single use plastic bottles and partnered with PATHWATER
Ninja Fort, Shane Battier, Baron Davis, Frank Gore, Mohammad Sanu, Luke Voit, Jordan Clarkson, & Sebastian Lletget became investors
SEAL (Sustainability Environmental Achievement Leadership) Award Recipient
The Tonight Show Starring Jimmy Fallon co-branded with PATHWATER
New international markets opened: Mexico, Guam, Bahamas, Bermuda, and Australia
Major milestone: PATH available at 20+ airports, 400+ corporate offices, 1500+ campuses, 500+ hotels, 50+ hospitals, 7000+ retailers

2020
International Expansion
Expanded into Singapore and Canada
Introduced Sparkling and Alkaline waters
StateFarm became a national co-branding partner
Celebrity Kevin Hart became a PATH investor and supporter
Partnered with Four Seasons Hotel & Resorts and 1 Hotel group
Kicked off first licensing partnerships with Hasbro and Nickelodeon
Named the exclusive water partner of Orangetheory Fitness Studios
Completed 60 co-branding partnerships
PATH is now available in more than 20,000 retail locations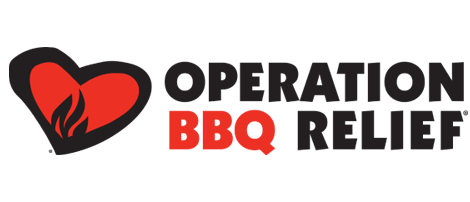 PATH is honored to partner with Operation BBQ Relief, an amazing non-profit organization that provides comfort to those in need by feeding, connecting, inspiring, serving and educating in communities all across America.

For every Holiday bottle purchased, PATH will donate 10 cents to Operation BBQ Relief, as well as donating 3,600 bottles of water, which will supply OBR with hydration for 2022 deployments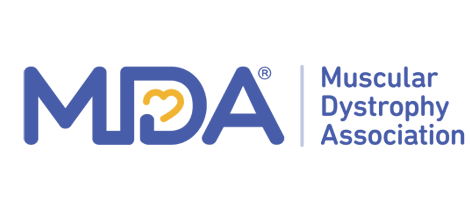 Families are at the heart of MDA's mission. A caring and concerned group of families started MDA in 1950, and they continue to relentlessly pursue their promise to free families from the life-threatening effects of muscular dystrophy and muscle-debilitating diseases today.

MDA uses every dollar raised wisely, to ensure it has the greatest impact in the fight to end muscular dystrophy. They strive to provide you with transparency and clarity around how contributions make a difference and how MDA is supporting your community. For every PATH x MDA Summer Camp Limited Edition bottle purchased, one bottle will be donated to a camper.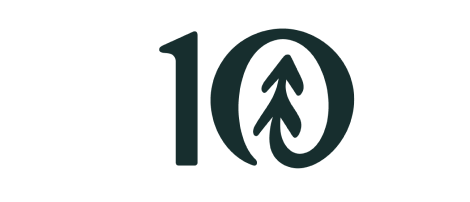 Everything tentree does stems from how to do better by our planet—like planting trees. They plant trees because it's one of the best ways to create a more sustainable future.

Over the years, they've realized that their journey doesn't start and end with planting trees. They're constantly looking at innovative ways to make apparel with the smallest possible footprint and create more circular supply chains.

To celebrate Earth month 2021, we partnered with tentree to create a limited-edition bottle that supports planting ten trees for each bottle sold! tentree is a rapidly growing, sustainable-focused company that encourages and empowers an eco-friendly lifestyle through their earth-first apparel.

Join us on the #PATHto100k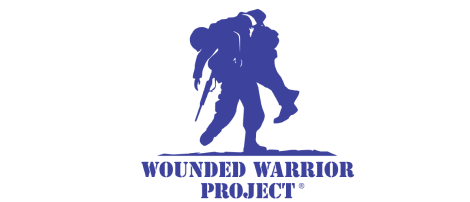 Wounded Warrior Project® (WWP) began in 2003 as a small, grassroots effort providing simple care and comfort items to the hospital bedsides of the first wounded service members returning home from the conflicts in Iraq and Afghanistan. As their post-service needs evolved, so have WWP's life-changing programs and services, which include mental health, career counseling and long-term rehabilitative care — improving the lives of millions of warriors and their families.

PATH donated 10 cents from every Made in USA bottle sold, directly to the Wounded Warrior Project®.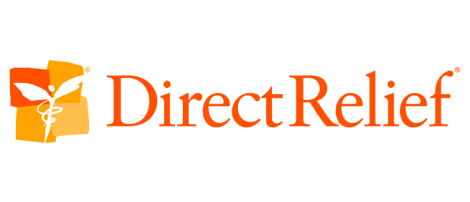 Direct Relief is a humanitarian aid organization whose mission is to improve the health and the lives of people affected by poverty or emergencies without regard to politics, religion, or ability to pay. Direct Relief is active in all 50 states and more than 80 countries.

Coronavirus Outbreak Response:
Direct Relief aided in delivering protective gear to safeguard health workers and supplying medical items for critical patient care. They have emergency deliveries leaving daily for medical facilities across the U.S.

PATH donated 10 cents from every Made in USA bottle sold, directly to the Direct Relief®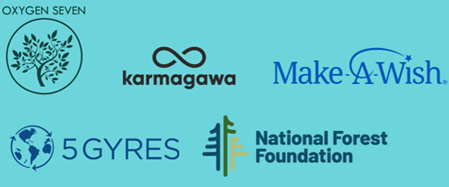 PATH launched a #five4five campaign where all proceeds from PATH's $5 limited-edition Earth Day bottles were donated and split equally between five nonprofits that support five elements of the earth: 5Gyres (oceans), National Forest Foundation (forests & grasslands), Karmagawa (wildlife), Oxygen Seven (trees), and Make-A-Wish (people).
investors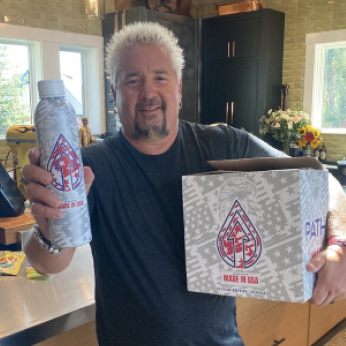 Guy Fieri, Restauranteur
"These guys were the first to come up with this idea and I'm proud to be a part of this mission-this is the path you should be on."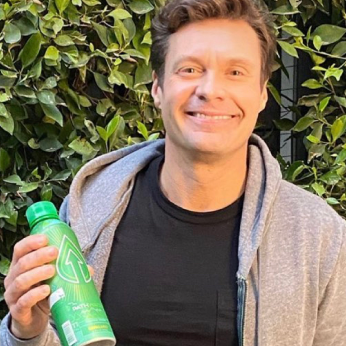 Ryan Seacrest, Media Personality/ Producer
"I couldn't be more pleased to be joining the all-star PATH family. The brand's social mission speaks to me in a way that no other company has, so much so that they truly care more about sustainability than sales. I am honored to be joining the team in helping to spread that message nationwide."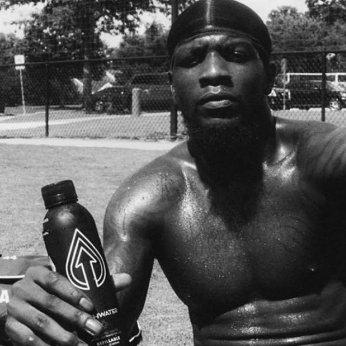 Mohammed Sanu, NFL Player
"I love that I am a part of a team of people who genuinely care about protecting our oceans and the animals that live in them. The PATH family is truly a unique group
 of people!"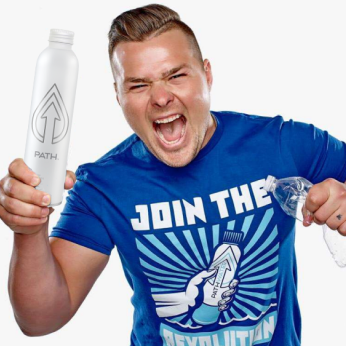 Luke Voit, MLB Player
"It's important to me to use my platform and voice to be an advocate for healthy living. I have partnered with PATH because they stand for something that can change the world and every living thing in it."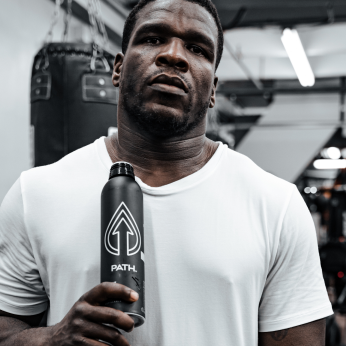 Frank Gore, NFL Player
"We're in a great position to help people really make a change from plastic bottled water to reusable bottles. We need to keep working at it, be tough, be smart, make 
them easily available to everyone, and we can do this."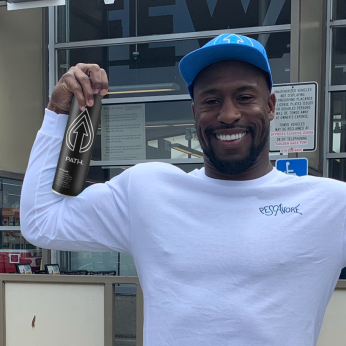 Vernon Davis, Former NFL Player
"It is time we all step up and make a stand against businesses and people in power that disregard preserving our planet. Refill not Landfill is our pledge to allegiance to protect the earth one bottle at a time."
Featured In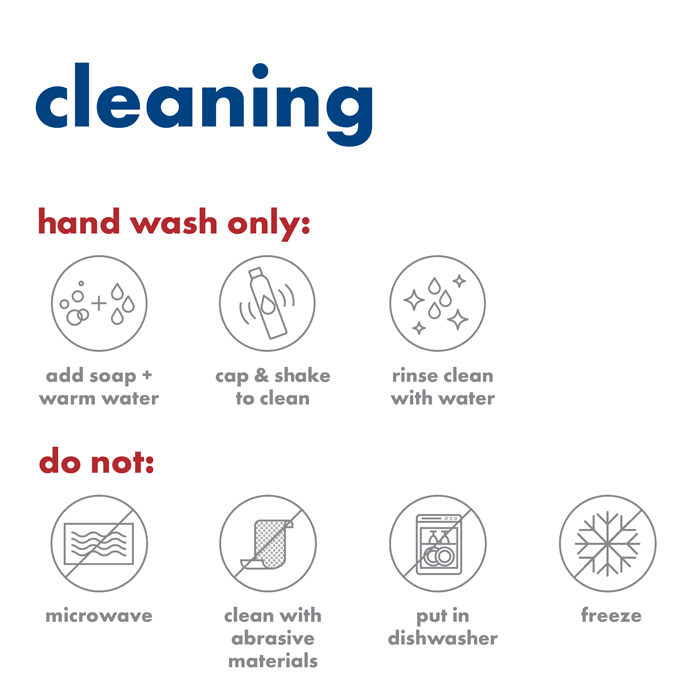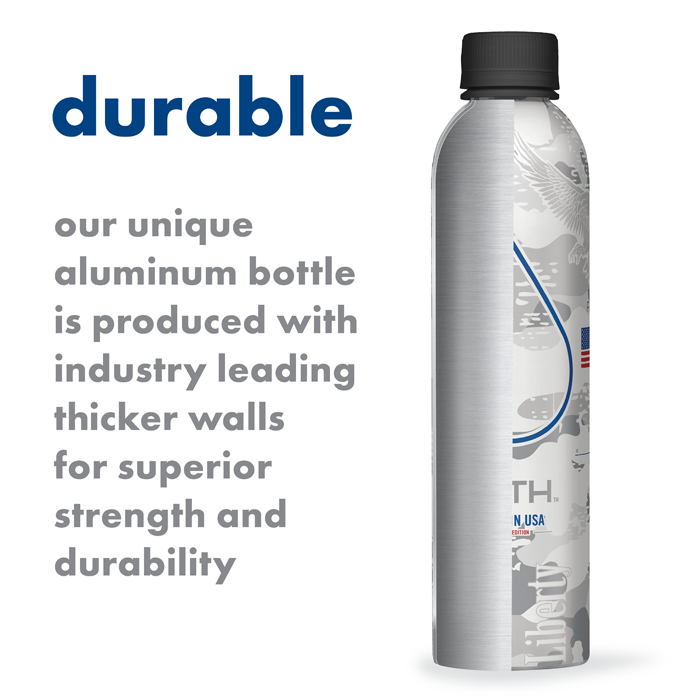 Make sure to follow us on Instagram & tag @pathwater #refillit to join the conversation!