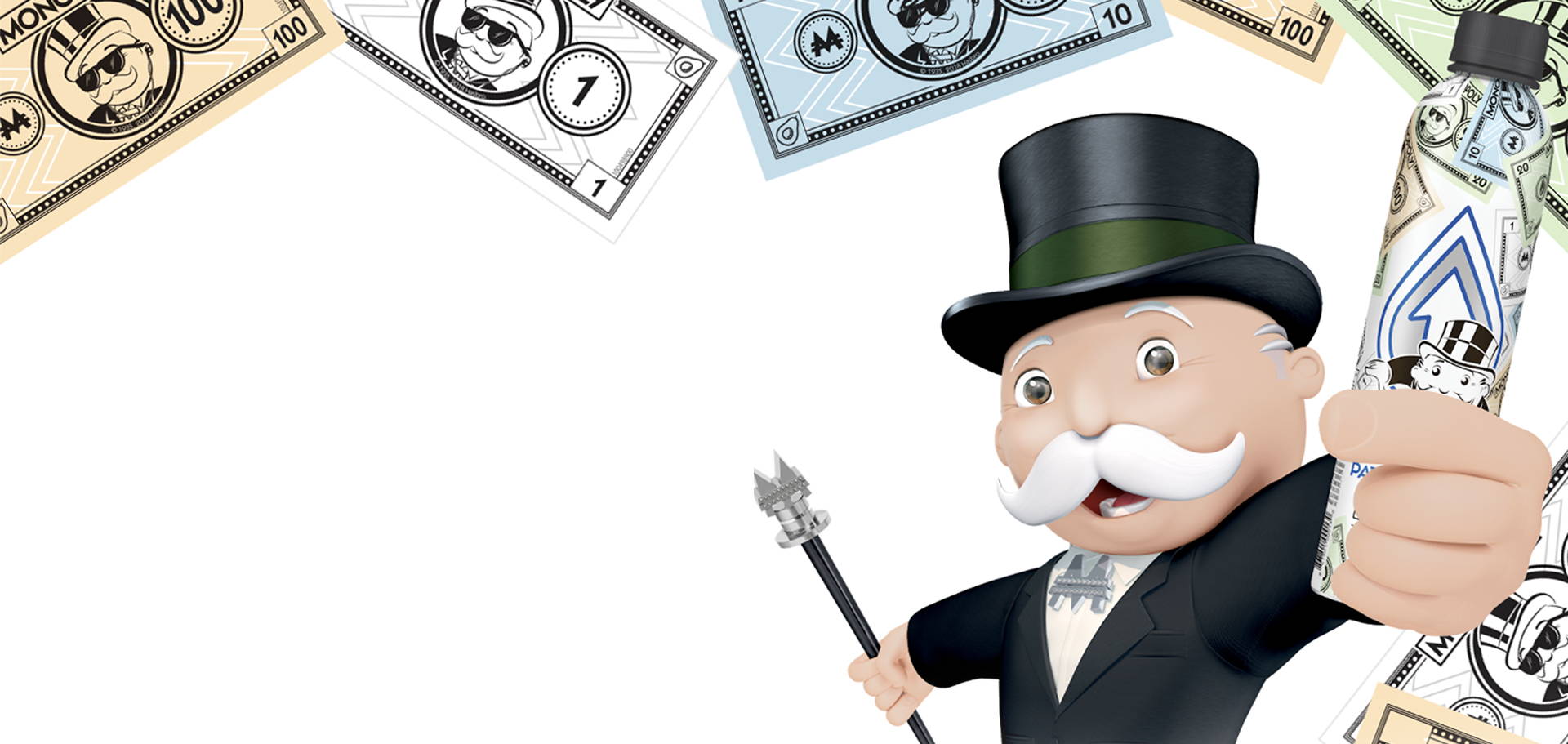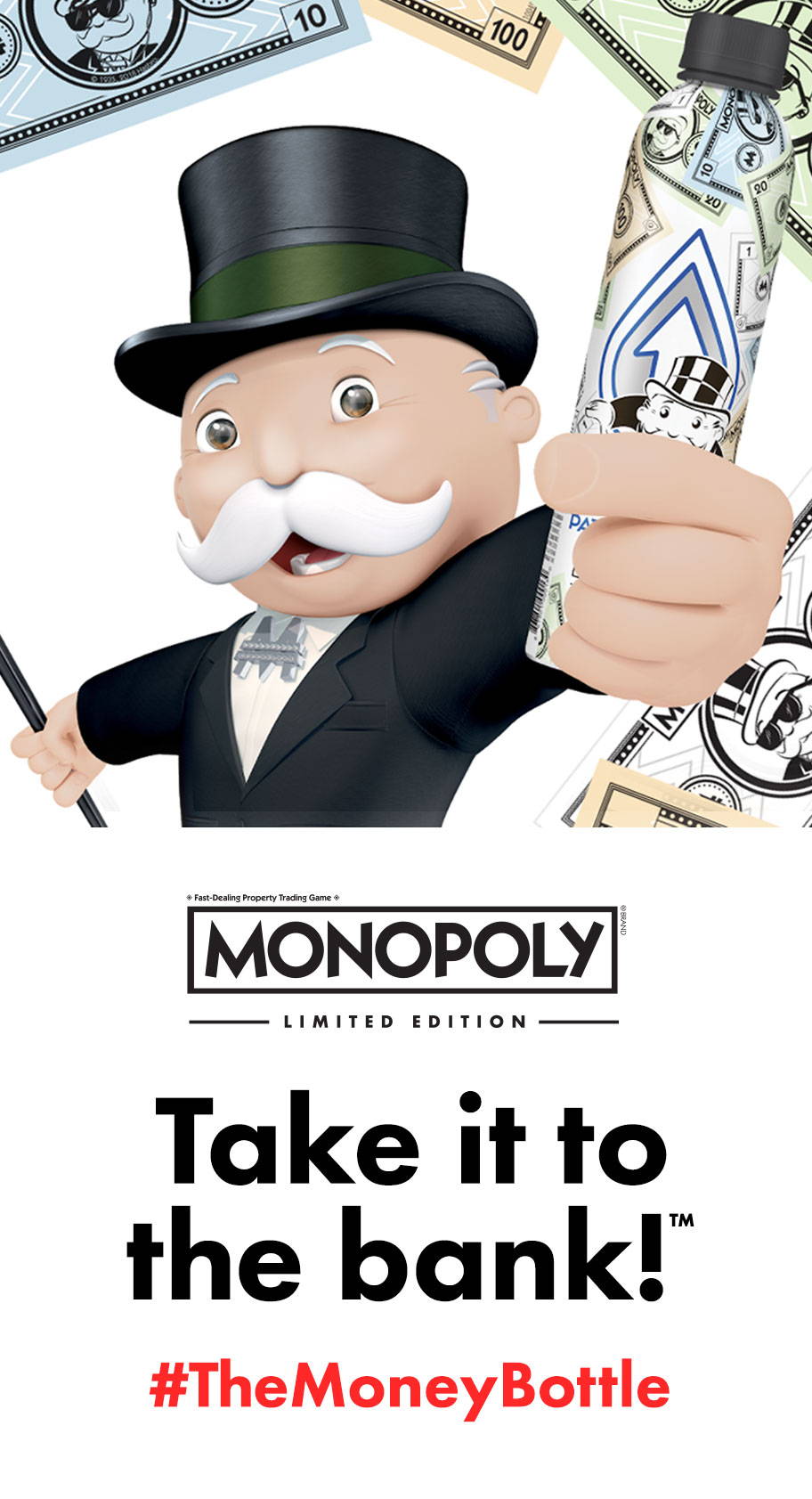 Pathwater and Monopoly have teamed up to create a sleek limited edition refillable and recyclable bottle to help forge the path to end single-use plastic water bottles.
BPA - Free | Refillable | Recyclable | Made in The USA
Shipping to USA only · Discounts for large quantities. Contact Us

38,000,000
Plastic bottles go to the landfill
each year in the United States
700
Years required for a plastic
bottle to dissolve
168
Average amount of plastic
bottles a person uses in a year
80%
Percent of plastic bottles
never get recycled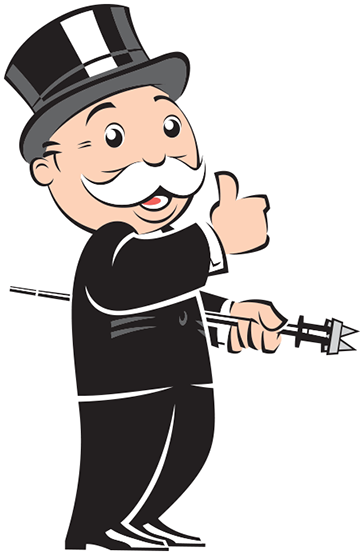 Each Pathwater bottle is refillable and built to last. When the time comes, and you need to toss your bottle in the recycler, you don't have to feel any guilt over it.
75% of all aluminum ever produced is still in use today. Aluminum recyclables are melted down and then made into new products, including new Pathwater bottles, infinitely.